Your Partner In Software Success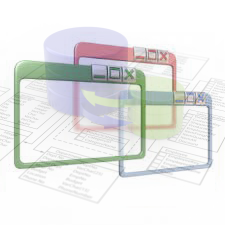 For over 20 years, XMS has developed commercial and custom software solutions for business and technology.  We deliver value in all phases of the development lifecycle, from requirements definition to prototyping, object-oriented design, coding, database design, testing, documentation, training and support. We can take a project from early concept development through deployment and maintenance, freeing your core organization to focus on your business, customers or research.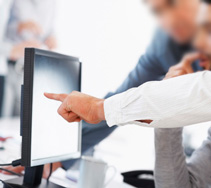 Software development is a complex process that often involves intimate access to an organization's methods. It rarely makes sense to leave the job to less-experienced personnel who cannot manage cost and risk, or to uncontrollable organizations half way around the world. With XMS, you get highly skilled, highly educated professionals who understand the process, who know how to manage risk, and who will always protect your interests.
In addition to fully custom solutions, XMS has proprietary software modules that can deliver value either out of the box or integrated into a custom product. Our KBXpert decision support system, in particular, can incorporate your business rules into any process that lends itself to decision trees, procedures, checklists and detailed history tracking, all in real time.
Our KBXpert decision support system can be a valuable asset to organizations that embrace Six Sigma. KBXpert incorporates your business rules, and brings real-time quality and accountability to large, multi-role organizations. Under the 4commandTM brand, KBXpert currently delivers vital organizational knowledge to users in the power restoration, water/sewer and chemical businesses. Whether deployed by itself, within 4commandTM, or part of a custom solution, KBXpert is a valuable asset to organizations that take quality seriously.
3D Cross-Platform Development
Beginning in 2012, we are excited to offer cross-platform solutions for Windows, Macintosh, and iOS devices, as well as new 3D user interface concepts.
As the state of the art in software development advances, XMS will continue to grow with it. Left to inexperienced hands, software technology can be a dizzying maze full of dead ends. It is important to choose a vendor with the experience and judgment to distinguish fads from true advances, and we are proud of our record in doing just that for over two decades.
Custom Architectures
XMS specializes in sophisticated, custom multi-tier architectures that help balance the workload between your database system, application server(s) and client workstations. The specific design depends on the needs of your application and the type of infrastructure. We do not believe in "one size fits all" approach, which attempts to shoehorn the technology du jour into your requirements. We are committed to implementing what works for your situation, technologically and financially.
We have worked with databases from the early days of dBASE through today's modern SQL-based systems. We understand the issues and challenges in transitioning to more modern database systems, and take nothing for granted. If you have systems that operate on legacy database architectures, we have the expertise and lessons learned to ensure a smooth transition.
Effective communication and documentation can make or break a project. Unlike some software organizations, we demand excellence in these areas. If you need a presentation to make the case, we can create one and deliver it effectively. When the project is underway, we expect to be in continuous contact with you from the earliest stages, so that any issues can be resolved before they morph into more costly problems.
XMS does not use "offshore" labor. Our extended network of professionals is 100% American-based. Your business rules will never be exposed to poorly defined and poorly controlled organizations half a world away.
Building Software, Not Resumes
Many software developers choose development tools based on what they would like to see on their resumes, rather than what is appropriate for the job at hand. This will never happen at XMS. We will recommend what we think is in your best interest, and why. If you have specific needs or preferences, we would look forward to that dialog so that we can meet your needs most effectively.